DENNIS GRIFFIN
PHOTOGRAPHER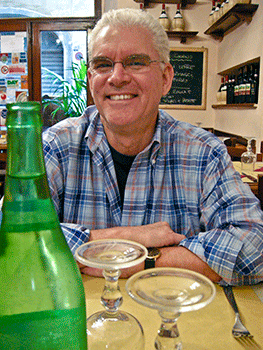 Dennis Griffin, a photographer for more than 40 years, is a native of Southern California. Born and raised in Los Angeles, Mr. Griffin graduated from UCLA with a Masters Degree in the Life Sciences, served as an Artillery Officer in Viet Nam, and had a distinguished career in the Healthcare Industry before founding Studio Griffoto in 2007 to market his fine art imagery. His award winning work spans more than four decades and encompasses nature and landscape photography, form photography, travel photography and digital imaging. Mr. Griffin's unique style and eye for composition are clearly reflected throughout the broad scope of his images captured in California and elsewhere in the United States, as well as Italy and many other countries in Europe.
To quote the artist: "I have always been fascinated by the interplay of color, design, and the magical effects of light and reflections. From my early experience to the present, my goal has remained unchanged…to utilize these elements to create unique images that transcend photographs."
Dennis Griffin's award winning work is widely exhibited in the Conejo Valley, California and major Art Shows in New York and Miami. His work is available in limited editions of signed, permanent prints on high gloss aluminum. Mr. Griffin believes this commercial printing process on aluminum is closest to the ideal presentation of his work, as it achieves the dramatic impact and dimensionality he would like viewers to experience.
Mr. Griffin's work may also be obtained in his published fine art books available through Blurb.com. See the Publications page to preview his currently available books.